This past week on Comics Coast to Coast myself, Brian Dunaway and Matthew Ducharme had the pleasure of sitting down to chat with
Mr. Dave Kellett of the comic strip Sheldon. Dave also draws second comic, Drive and is working steadily towards the release of his documentary film Stripped.(Yup, it's about comics.) It was a real treat for me to be able to interview Dave. I have followed his work and the example he has set as a cartoonist for several years. In many ways, I have tried to model my own career after the success he has achieved. Plus, he's just a super nice guy!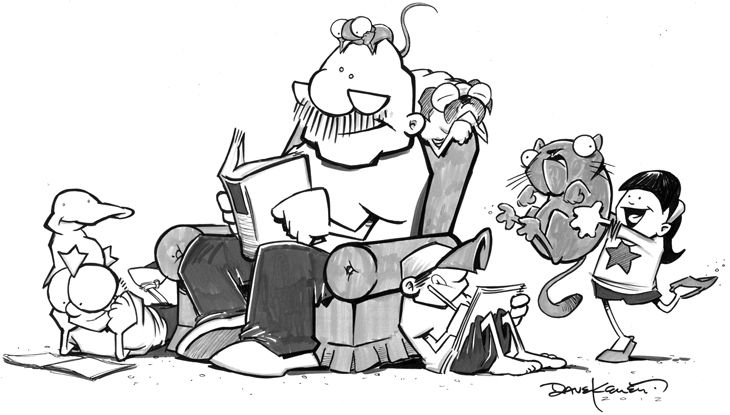 Visit Sheldoncomics.com for new comics every weekday!
If you're a comic creator, you absolutely can not miss this interview. Dave shares a lot about his personal creativity as well as his deeper thoughts about comics and the creative industry as a whole. Even if you're just a reader and fan of comics and comic strips in general, you'll still get a lot out of the chat.
Comics Coast to Coast 157 The Dave Kellett Interview
[audio:http://comicscoasttocoast.com/images/podcast/cccep157.mp3]
You can also subscribe to Comics Coast to Coast on iTunes.